Borobudur is a largest Buddhist temple in the world which is build in 9th century. The complex is six square platforms topped by three circular platforms which is decorated with 2672 panels and 504 buddha statues. Borubudur is a Mahayana buddhist complex is actually a giant allegory for enlightenment which is built in 9th century. it was constructed in 14th century by sailendra dynasty as the region slowly get converted into islam. The complex is formed around the year 800 CE although there is no records about by  whom the complex was built.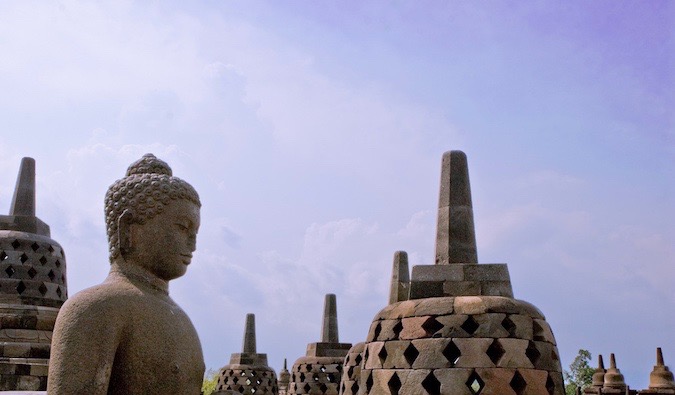 Location– Jl. Badrawati, Kw. Candi Borobudur, Borobudur, Kec. Borobudur, Kabupaten Magelang, Jawa Tengah, Indonesia.
transportation– public bus from yogyakarta to borobudur charge about 2$ USD or take a minibus for around 6$ USD. the journey will take between 60-90 minutes.
entrance fee– 3,89,378IDR (25$)
Timing– 6am(opening)-5pm(closing)
Best time to visit–  Visit the temple during sunrise for best view.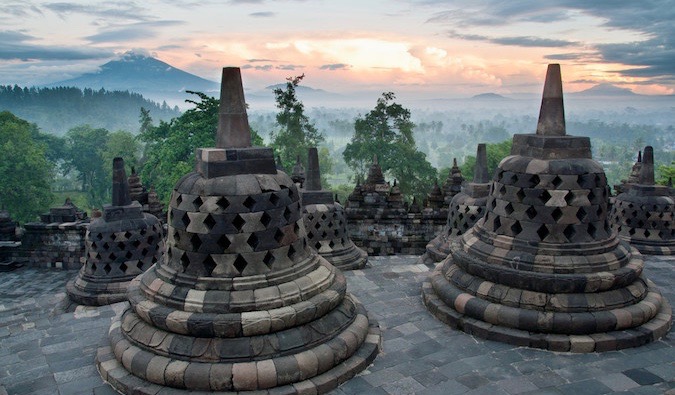 Tips for visiting Borobudur– here are some tips to feel comfortable while travelling.
1. Wear comfortable loose-fitting clothing that covers your shoulder and knees  and conservatively as it is regional complex. wear a comfortable pants as the temple are high and shorts are shirts are not comfortable to wear. bright jacket or sweater as the sunrise at the top of the temple can be cool.
2.bring water bottle and snacks with you as the temple area is large as you can feel thirsty and hungry.
3.before sunrise as the area get crowded fast arrive early to avoid the crowd.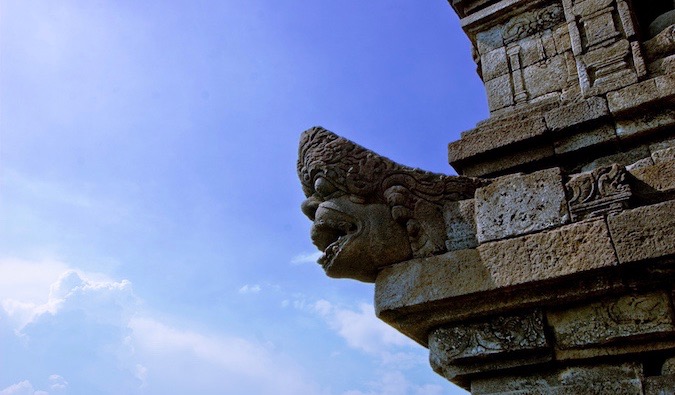 History– In19th century the temple was rediscovered when the region was ruled by british which was earlier neglected because it was eventually buried under jungle and volcanic ash. Around the temple area was cut down by Lieutenant Governor General Thomas Stamford Raffles with 200 men in 1814. Since then, the temple complex was being growing and became a major tourist attraction.  The overall temple complex took 75 years to build.
Special features– journey of the temple begins from the base which is being followed by three levels of buddhist cosmology, named as Kamadhatu which means the world of desire, Rupadhatu which means the world of forms, and Arupadhatu which signifies the world of formlessness. The temple consists of nine stacked platforms, six squares, and three circular platforms that are topped by a dome the total temple area is made up of stones. Borobudur is one of the unique and amazing historical sites in the world.